Wowtrucks: Your Best Connection to Canada's Transport Sector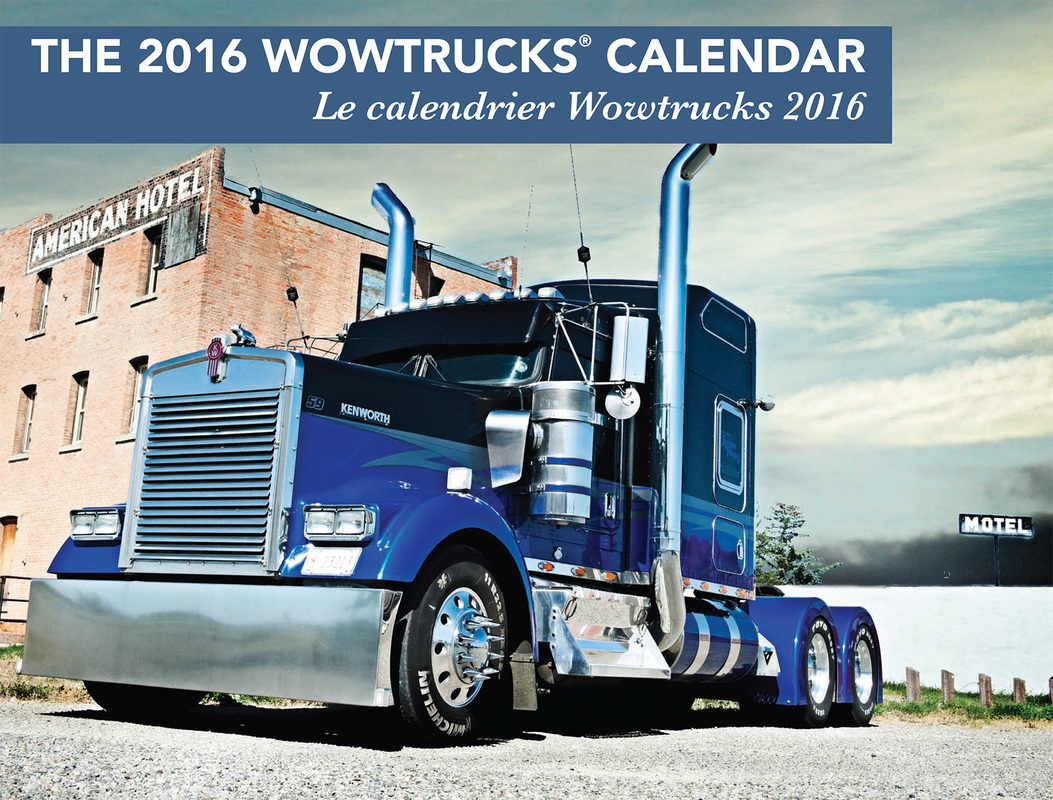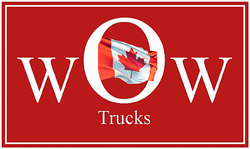 The Wowtrucks Calendar represents a unique opportunity for companies with quality products and services to connect with Canadian transport fleets and drivers. Wowtrucks travels the country from coast to coast each year to major transport shows and show n shines looking for 13 Canadian Driver Stories to feature in the calendar. The Wowtrucks Facebook community with over 27000 likes as of October 2015 is one of Canada's largest driver communities on the web and growing every day. The calendar is only possible through sponsors supporting the work that David does but their support is returned with a unique and powerful opportunity to directly connect with Canada's transport sector. Consider the following benefits of becoming a Wowtrucks Major Sponsor:
---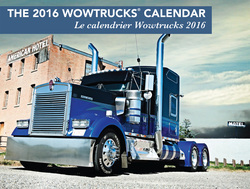 The Wowtrucks Calendar: Canada's Big Rig Calendar

As a sponsor you get prominent logo/ad recognition on every page of the calendar. There are currently 2500 calendars printed/sold and distributed each year. The calendar itself is premium quality to mirror the pride that the drivers in it take in their ride. It is slightly oversized at 9.5 inches tall by 12.5 inches wide. It is wire-bound and uses premium quality photo paper to produce a calendar that is sought after in the industry. David, whenever possible takes winners into the calendar on their own custom photo shoot which yields high quality and impactful images. David has been central to Canadian transport photography scene for the past 10 years.. His images have graced the covers of all major Canadian transport magazines and he is currently a regular contributor to Truck News, Truck West and Pro-Trucker Magazine. The calendar is the perfect match for a quality brand and/or product wanting 24/7/365 messaging on 2500 walls across Canada. Not only that, but sponsors get exceptional pricing on additional calendars to use as a company calendar to showcase your support and pride in the Canadian transport sector. If that is you, we need to talk. Contact David at 1.800.701.2498 or email him at david@wowtrucks.com for a sponsorship info package.
---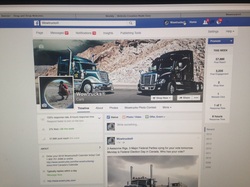 The Wowtrucks Facebook Community: Canada's Big Rig Community

The Wowtrucks Facebook Community has quickly grown to become one of Canada's largest driver communities on the web with over 27000 likes as of October 2015. The average post reaches over 2500 people across the country with the site reaching on average over 150,000 people per month. Its success has come from both a focus on celebrating Canadian drivers and a responsiveness to posts that are made and message sent. We've created a unique conversation that your company product/brand can be a part of. Sponsors get official recognition on the page as well as regular mention in the posts that are put up. There aren't too many other channels that give you that type of reach into the Canadian transport sector. Contact David for more information on geographical breakdown to see if Wowtrucks is a fit to help you grow in the regions you are targeting growth in.
---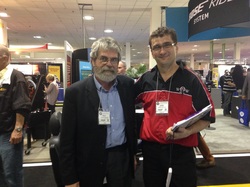 Brand Exposure at National Transport Shows across Canada

Wowtrucks is active across the country at attending National Transport shows like Truckword/Expocam & Truxpo as well as Show n Shines like the Pro-Trucker Magazine Alberta and BC Big Rig Weekends, The Fergus Truck Show and Rodeo du Camion. Sponsors get recognition on the Banners and show materials created for that year. Last year alone the shows that Wowtrucks attend boasted total attendance of over 65,000 people from Canada's transport community.



---

Innovative Promotion Opportunities

One sponsor used the calendar as a promotional give-away at a national trade show when attendees registered and signed up for their loyalty program. They had been averaging 50 signups per tradeshow prior to that event and were pleasantly surprised when we handed them a list of 527 new loyalty members at the end of the show. Thats a 10 X increase in the typical response rate from previous shows. David has a marketing background in serving the transport sector. Let's work together to come up with a program that gives you results towards your goals.
---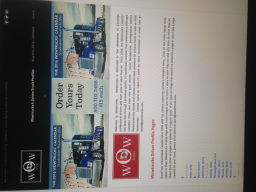 The Wowtrucks Website

The Wowtrucks website recently introduced the Wowtrucks Profile Page which is a single page dedicated to celebrating an individual driver or company through photos and occasionally a story behind who they are and why they do what as well as a Business Directory pointing drivers to quality providers of the products and services they are looking for. Sponsors get full exposure in the directory for locations carrying your products. The profile pages encourage repeat visits by family and friends of those being featured and of truck enthusiasts who just like to look at and appreciate photos of beautiful trucks. Your Business Directory and Banner Ad presence will bring your brand front and centre to them.
---